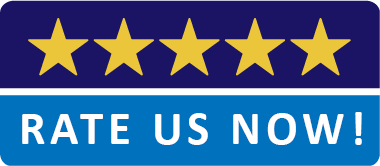 Customer Testimonials for Adelsa Auto Finance INC.
Clarke Family -
November, 2015 - Auto Sales Customer
Adelsa Auto in Orlando is the very BEST car dealership to conduct business with. The Management and staff here are not just selling and trading cars, they create exceptional Memorable Experiences for their customers. I submitted my credit application on line trying to find a car for my son's 18th birthday and in less than two minutes i received a call from David. He was very professional and made buying a car much easier. He invited me to come on down to the dealership and take a look and he assisted me in finding the perfect car for my son's birthday. The entire staff at Adelsa value their customers and move heaven and earth to ensure customer satisfaction is met at the highest level. Franklin is an unsung hero who provide an atmosphere of feeling at home, a very caring gentleman who went above and beyond to satisfy our needs. He deserve promotion and a raise too. Edgar is the boss who finds time out of his busy schedule to interact with his customers and ensure all his customers needs are met. I am very happy i came in contact with Adelsa Auto they have now formed part of my family. I have zero regrets going there.
Michael Dudley -
March, 2016 - Auto Customer
Great price for a great car. Very affordable payments. Lauren helped me with my vehicle purchase and i couldn't be happier woth thw vehicle i found.
Anthony Demeo -
August, 2015 - Auto Sales Customer
the treatment from the phone and the personal service received was excellent and courteous. they went beyond what the normal service and would recommend others also Read more at https://www.cars.com/dealers/5354258/adelsa-auto-finance/reviews/#yK5BhYQjRMQQ0ZTE.99